Top 5 Tuesday is hosted by the wonderful Shanah @ Bionic Book Worm.
I have a couple posts talking about a few of my most anticipated 2019 releases and I am hoping to get to all of them this year! The five books that I am talking about are backlist and have been on my shelves for ages. I have mentioned a few of these on multiple occasions and I really need to just walk the walk and finally read them!
The Handmaid's Tale by Margaret Atwood
I can not believe that it is 2019 and I have yet to read The Handmaid's Tale! I have read many books that have been compared to it but never actually picked it up! This is the year that I do. I have a basic understanding of the story but I want to know why it is so talked about and maybe even try the TV series. Atwood is also releasing a sequel this year so maybe I will read that as well!
American Gods by Neil Gaiman
How many times have I talked about how I want to read American Gods?! Too many to count! Someone needs to hold me accountable and make me actually read it! I love mythology and Neal Gaiman's writing so I truly have no excuse. I am committing to getting to it sooner rather than later!
Nine Perfect Strangers by Liane Moriarty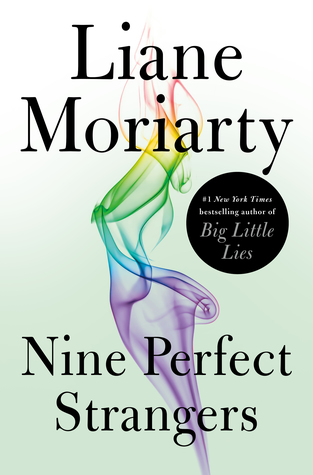 I really enjoy Liane Moriarty's novels! They are pure entertainment and my go to books when I feel a reading slump coming on. I am quite confident that I will read Nine Perfect Strangers at some point this year. I have a few of her other books on shelves that I wouldn't mind getting to in 2019!
East of Eden by John Steinbeck
John Steinbeck wrote my favourite novel- Cannery Row- and East of Eden is often hailed as his best novel. I think part of me has been putting it off because it might just become my new favourite novel and I don't think I am ready for that! I have started it though and its beautiful!
Gemina by Amie Kaufman and Jay Kristoff
Gemina is a book I have been wanting to read since I read the first book, Illuminae, in 2017! Everyone says that Gemina is even better and I know I am going to love it! It is just such a big and heavy book so I really have to sit down and commit to it. I also have the third and final book in the series so maybe I will binge read them! Amie Kaufman and Jay Kristoff are also releasing the first book in a new series this year and I would love to finish their first series before I start their next one!
I would love to know what books you are hoping to read this year, and your thoughts on any of the books I hope to read!
Instagram | Twitter | Goodreads