Top 5 Tuesday is hosted by the wonderful Shanah @ Bionic Book Worm.
My mom recently asked me, "Are there any books you want for Christmas?" and I thought that was such a silly question, but also an amazing one.  This is the list of books that I gave her.
Bridge of Clay by Markus Zusak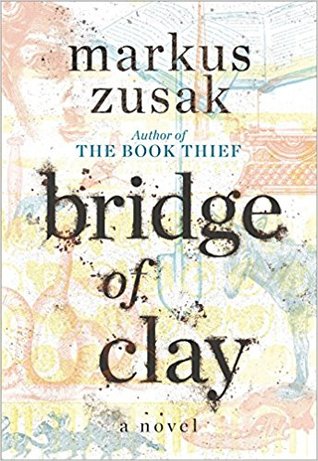 The breathtaking story of five brothers who bring each other up in a world run by their own rules. As the Dunbar boys love and fight and learn to reckon with the adult world, they discover the moving secret behind their father's disappearance.
At the center of the Dunbar family is Clay, a boy who will build a bridge—for his family, for his past, for greatness, for his sins, for a miracle.
The question is, how far is Clay willing to go? And how much can he overcome?
I loved The Book Thief, so I was so excited to hear that Markus Zusak released a new book this year! I have been meaning to pick it up myself, but just never got around to it.  I am surprised that I have not seen a lot of people talking about Bridge of Clay, but I am very much looking forward to it.
Melmoth by Sarah Perry

It has been years since Helen Franklin left England. In Prague, working as a translator, she has found a home of sorts—or, at least, refuge. That changes when her friend Karel discovers a mysterious letter in the library, a strange confession and a curious warning that speaks of Melmoth the Witness, a dark legend found in obscure fairy tales and antique village lore. As such superstition has it, Melmoth travels through the ages, dooming those she persuades to join her to a damnation of timeless, itinerant solitude. To Helen it all seems the stuff of unenlightened fantasy.
But, unaware, as she wanders the cobblestone streets Helen is being watched. And then Karel disappears. . . .
Sarah Perry's novel The Essex Serpent is one of the most atmospheric books that I have ever read.  It is one that I have come to appreciate more as time goes on.  I have heard great things about Melmoth and I am very much looking forward to experiencing her writing again.
Bitter Orange by Clare Fuller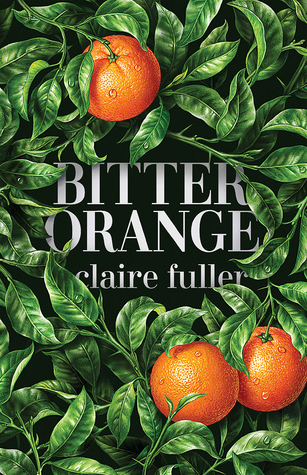 From the attic of Lyntons, a dilapidated English country mansion, Frances Jellico sees them—Cara first: dark and beautiful, then Peter: striking and serious. The couple is spending the summer of 1969 in the rooms below hers while Frances is researching the architecture in the surrounding gardens. But she's distracted. Beneath a floorboard in her bathroom, she finds a peephole that gives her access to her neighbors' private lives.
To Frances' surprise, Cara and Peter are keen to get to know her. It is the first occasion she has had anybody to call a friend, and before long they are spending every day together: eating lavish dinners, drinking bottle after bottle of wine, and smoking cigarettes until the ash piles up on the crumbling furniture. Frances is dazzled.
But as the hot summer rolls lazily on, it becomes clear that not everything is right between Cara and Peter. The stories that Cara tells don't quite add up, and as Frances becomes increasingly entangled in the lives of the glamorous, hedonistic couple, the boundaries between truth and lies, right and wrong, begin to blur. Amid the decadence, a small crime brings on a bigger one: a crime so terrible that it will brand their lives forever.
First of all, how amazing is that cover? I absolutely love it! I also loved Swimming Lessons, a novel by Clare Fuller which was one of my favourites of last year. This books sounds right up my alley- I love books that are both historical fiction and mysteries.
A Place For Us by Fatima Farheen Mirza
A Place for Us unfolds the lives of an Indian-American Muslim family, gathered together in their Californian hometown to celebrate the eldest daughter, Hadia's, wedding – a match of love rather than tradition. It is here, on this momentous day, that Amar, the youngest of the siblings, reunites with his family for the first time in three years. Rafiq and Layla must now contend with the choices and betrayals that lead to their son's estrangement – the reckoning of parents who strove to pass on their cultures and traditions to their children; and of children who in turn struggle to balance authenticity in themselves with loyalty to the home they came from.
In a narrative that spans decades and sees family life through the eyes of each member, A Place For Us charts the crucial moments in the family's past, from the bonds that bring them together to the differences that pull them apart. And as siblings Hadia, Huda, and Amar attempt to carve out a life for themselves, they must reconcile their present culture with their parent's faith, to tread a path between the old world and the new, and learn how the smallest decisions can lead to the deepest of betrayals.
A Place for Us was everywhere earlier this year and I kept meaning to buy it but never did! It sounds absolutely amazing and I have read a lot of reviews that make me feel as though I am going to adore this book.
Florida by Lauren Groff
The New York Times-bestselling author of Fates and Furies returns, bringing the reader into a physical world that is at once domestic and wild—a place where the hazards of the natural world lie waiting to pounce, yet the greatest threats and mysteries are still of an emotional, psychological nature. A family retreat can be derailed by a prowling panther, or by a sexual secret. Among those navigating this place are a resourceful pair of abandoned sisters; a lonely boy, grown up; a restless, childless couple, a searching, homeless woman; and an unforgettable, recurring character—a steely and conflicted wife and mother.
The stories in this collection span characters, towns, decades, even centuries, but Florida—its landscape, climate, history, and state of mind—becomes its gravitational center: an energy, a mood, as much as a place of residence. Groff transports the reader, then jolts us alert with a crackle of wit, a wave of sadness, a flash of cruelty, as she writes about loneliness, rage, family, and the passage of time. With shocking accuracy and effect, she pinpoints the moments and decisions and connections behind human pleasure and pain, hope and despair, love and fury—the moments that make us alive. Startling, precise, and affecting, Florida is a magnificent achievement.
I have not yet read a book by Lauren Groff, though I do own Fates and Furies, and I am hoping that will change in 2019.  Florida has been nominated for awards and I have seen it on a lot of best books of 2018 lists! I am always looking for new short story collections and I have a feeling this will be a good one.