I have read so many amazing non-fiction novels this year so I thought that Non-Fiction November would be the perfect time to talk about a few of my favourites so far!
Memoirs
The Victorian and the Romantic by Nell Stevens
I have been raving about this book any chance that I get because I loved it that much.  I found that I related so much to Nell Stevens and I think I am not alone in that.  Her story parallels the life of Elizabeth Gaskell, who wrote North and South, and I fell in love with her.  I read this book very quickly and found it to be very original and relatable. It is told in alternating chapters, one following Nells Stevens story and the next following Elizabeth Gaskell, and I enjoyed both perspectives equally- which is rare!
84, Charring Cross Road by Helene Hanff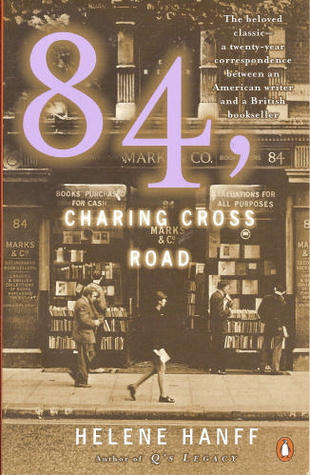 Do you enjoy books about books? If yes, this is the non-fiction novel for you! It is very short and is a series of letters between an American book lover (Helene Hanff) and the employees at a British bookstore.  I really loved Hanff's sense of humour and sarcasm and seeing these friendships develop between strangers sharing their love of books.  A feel good non-fiction novel!
Born a Crime by Trevor Noah
I did not know much about Trevor Noah going in to Born a Crime but I had heard that it was a must read, and everyone was correct! If you have an audible account you MUST listen to this one on audio.  Trevor Noah narrates and he brings the story of his childhood to life.  He has been through some tough times but managed to keep a sense of humour.  I am also pretty much in love with his mother, she is a badass!
North of Normal by Cea Sunrise Person
Book Riot has a new service where they send you book recommendations and during the first round my bibliologist chose for me North of Normal because I loved The Class Castle so much, and it was the perfect recommendation for me.  I really enjoy stories about people overcoming difficult and unique childhoods.  Cea Sunrise Person shared her story in a very honest and raw way.  I felt connected to her.
Educated by Tara Westover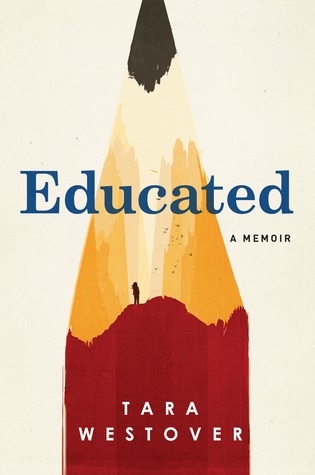 Educated is another book about a women overcoming a difficult childhood.  This book has been everywhere this year, and it deserves all of the hype.  Westover is a brilliant writer and she does not hold back when sharing her story.  There were many moments when I just wanted to reach in to the book and give her a hug.  I am in awe of her bravery and perseverance.
Heart Berries by Terese Marie Mailhot
I have mentioned how I love raw and honest memoirs, and Heart Berries is the rawest memoir that I have ever read.  Mailhot holds nothing back and I really appreciate that she owns everything that has happened in her past.  The way this book is written reads like a stream of consciousness and takes some getting used to, but trust me, it is worth the effort!
I Am I Am I Am by Maggie O'Farrell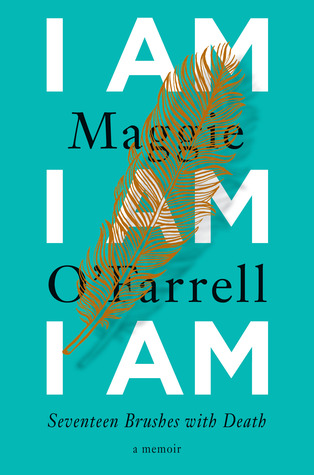 This book was really original! O'Farrell shares her seventeen brushes with death and they range in intensity.  I enjoyed each and every chapter and she is a very skilled writer.  I particular love the final chapter, which is written to her daughter.  I was truly touched and it brought tears to my eyes.
True Crime
The Sun Does Shine by Anthony Ray Hinton
I can not think of another book that has made me as angry as The Sun Does Shine.  The injustices the Anthony Ray Hinton faced because of prejudice and racism is disgusting, but he managed to remain hopeful and inspiring. He even starts a book club while on death row! This is another one that had me in tears by the end.  I have so much respect for Anthony Ray Hinton as well as Bryan Stevenson, who fights to get innocent people off of death row.
Bad Blood by John Carreyrou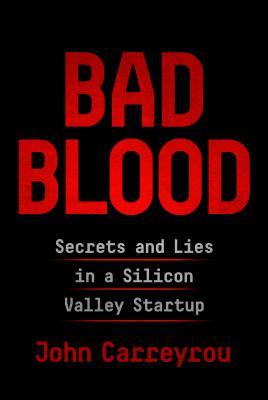 This is the wildest story that I have ever heard! I do not even want to tell you what it is about because I went in to it knowing nothing and I think that added to my experience.  My jaw was on the floor the majority of the time I was reading Bad Blood and I talked to so many people in my real life about this story, they probably got sick of it.  Please read this so we can talk about it!
I'll Be Gone in the Dark by Michelle McNamara
I am sure you have heard about this book because it has been everywhere, but you need to read it! It is interesting to see just how accurate Michelle McNamara was! It is a shame that she passed away without being able to see the Golden State Killer caught, but she did write him a letter, which is included in the book, that is chilling and pretty epic.
History
The Ghost of the Tsunami by Richard Lloyd Parry
This book is devastating! Before you go in to it know that it will shatter your heart. It is about an elementary school that was hit by a Tsunami in Japan and the author interviews parents who lost children and other people who were affected in an attempt to discover what when wrong that day.  It is a tough one but important as well.
Science
The Invention of Nature by Andrea Wulf
The Invention of Nature might be the best non-fiction novel that I have read this year.  There is something special about it and it is such a shame that Alexander Von Humboldt is an influential scientist who most people have never heard of.  He was very forward thinking and inspired so many well-known scientists and philosophers! The book is also very well-researched but it is never dry or boring. I think Humboldt would be very pleased with this book!
Lab Girl
Lab Girl is really part memoir part science.  It was interesting to read about a woman in a male dominated field and to follow her career.  What I enjoyed most was seeing her friendship develop with her lab partner, Bill- it was really charming! I learned a lot about botany that I did not know before but it was still very accessible.

Have you read any of these books? Once again, I would love non-fiction recommendations!