Top 5 Tuesday is hosted by the wonderful Shanah @ Bionic Book Worm. This week's topic is about bookish maps, but I am separated from my books right now so I can not look through them to find maps, and I also do not read a lot of books with maps! I thought I would instead choose a topic from a past Top Five Tuesday that I missed. This week I am sharing five authors that I want to meet! Of course there are so many authors that I would want to read so it was hard for me to narrow it down!
Mitch Albom
This is actually happen in October!! My dad and I are going to a Mitch Albom event for the release of his new book, The Next Person You'll Meet in Heaven.  He is my favourite author, and I have read every single one of his books and many of them multiple times.  It is actually my dad who introduced me to Mitch Albom and put Tuesdays With Morrie in my hands. I think it is going to be so special for us to go to the signing together.
Heather O'Neill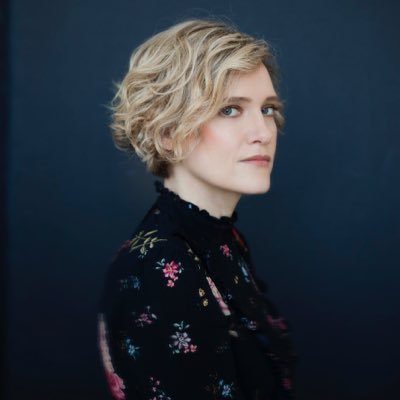 Heather O'Neill wrote The Lonely Hearts Hotel, which was my favourite book of last year.  I have faith that I am going to love all of her other novels.  She is also Canadian so my chances of actually meeting her are much higher.  She is so talented and just seems so cool.  I have so much respect for her!
Markus Zusak
Who doesn't love Markus Zusak?! I would love to meet the genius who wrote the wonder that is The Book Thief. He is releasing a new book called Bridge of Clay so he must be going on a book tour soon right?!? I have also read a few interviews with him and he seems like an interesting person.  I would love to have a conversation with him!
Sarah Winman
I have read and absolutely loved two books by Sarah Winman and she has quickly become one of my favourite authors. I honestly do not know a lot about her but I would love to just sit in a room and hear her read from one of her brilliant novels, particularly Tin Man.
Jeannette Walls
I have read and loved all of Jeannette Walls books and I have come to really respect her and I am inspired by her. I have read multiple interviews with her and watched quite of few videos as well, and there is something about her that draws me in.  I actually think I would be tongue-tied if I met her!