WWW Wednesday is hosted by Sam @ Taking on a World of Words! All you have to do is answers the following three questions:
What are you currently reading?
What did you recently finish reading?
What do you think you'll read next?
Currently Reading-
Vox by Christina Dalcher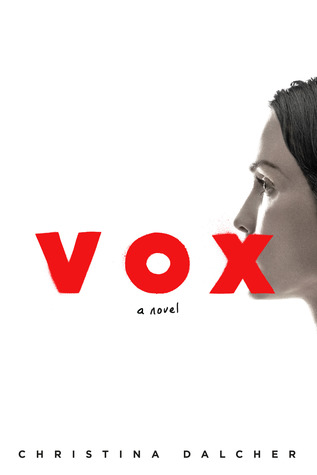 I am still reading Vox by Christina Dalcher! I am really enjoying it, but I just have not had any time to read a physical book.  I am now on vacation for about 5 weeks so I am hoping to make more time to sit down and read on the beach! I am looking forward to see where this story is going.  So far it is so frustrating to read because you can physically feel the main characters frustration and anger.  It is really powerful.
Kintu by Jennifer Nansubuga Makumbi
I was recommended this book because I loved Homegoing so much.  It is a multi-generational story that follows Kintu's descendants. I am not too far in to it but the writing is absolutely beautiful and I have high hopes for this one!
Letters to a Young Poet by Rainer Maria Rilke
I just started the audiobook for Letters to a Young Poet.  I was listening to the podcast "What Should I Read Next?" with Anne Bogel and her and her guest raved about this book and I was instantly intrigued.  The audiobook is under 2 hours, so it is very short, but I am inspired by it so far!
Just Finished-
When I Hit You: Or, A Portrait of the Writer as a Young Wife by Meena Kandasamy
Wow! This book was absolutely brutal to read.  Meena Kandasamy does not hold back any of the details of her abusive marriage so this is not a book for everyone.  Her writing is fantastic, and I will be thinking about her story for a long time.  I never quite felt this way reading a book before.  I can not even put it in to words.
North of Normal: A Memoir of My Wilderness Childhood, My Unusual Family, and How I Survived Both by Cea Sunrise Person
If you enjoyed the memoirs Educated and The Glass Castle I highly recommend North of Normal.  Cea Sunrise Person had a childhood that was raised in the wild with a very unique family.  This is not only the story of her childhood but also how she has come to terms with it as an adult.  I listened to the audiobook, which she herself narrates, and I highly recommend doing that!
 Bad Blood: Secrets and Lies in a Silicon Valley Startup by John Carreyrou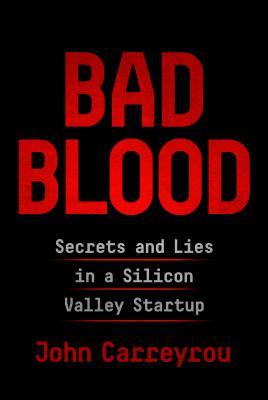 READ THIS BOOK! Bad Blood tells the story about Elizabeth Holmes and her company, Theranos.  I do not want to tell you much about it just know that you are in for a wild ride.  The lies that this woman was able to cover up is quite incredible.  John Carreyrou is also a fantastic journalist and I was riveting the entire time!
Reading Next–
A Little Life by Hanya Yanagihara
I am still planning to read A Little Life next when I am finished with Vox! I would share which audiobook I plan to listen to when I am done Letters to a Young Poet, but I have no idea! I also just pick which audiobook to listen to randomly.
Have you read any of these books? What did you think?