Chelles Book Ramblings did the All About Reading Tag and I loved reading her answers. The questions are really different from other tags I have seen/done so I just had to do it as well!
1.What do you look for most when you pick up a book? a) A beautiful writing style b) A character driven story c) A plot driven story
Ideally, I would love for a book to have all three of these things, but characters can truly make or break a book for me. I need to connect to the characters and become invested in their story or it will not be memorable to me, no matter how amazing the writing is or how action-packed it is!
2.What are your pet peeves in books?
I have the usual pet peeves like insta-love, and love triangles, but the one trope that gets to me the most is 'not like other girls.' Nothing makes me rolls my eyes quicker than when a character says she is not like other girls or a love-interest tells her she is different from other girls! What is so wrong with other girls!! I find a lot of books make it seem like being feminine or enjoying things that are stereotypically 'girly' is a bad thing.
3. If you could print one quote on your wall, which one would it be?
Ohh I love this question! It would definitely be something bookish. I will share a few favourites.
"Many people, myself among them, feel better at the mere sight of a book."
—Jane Smiley, Thirteen Ways of Looking at the Novel
"A book is a dream that you hold in your hand."
—Neil Gaiman
"Books may well be the only true magic."
—Alice Hoffman
4. Which genre would you like to explore more?
I would love to read more 'weird science' novels that are similar to Annihilation by Jeff Vandermeer. It was so strange and unlike anything I have ever read before, and I know that there are other books out there that are being classified as 'weird science' and the genre is becoming more popular. I would love any recommendations!
5. Was there ever a movie adaptation you liked better than the book?
I have seen Bridget Jones's Diary so many times and I absolutely love it. It is hysterical and I find that the older I get, the more I relate to her. That said, I could not even get through the book! I think the humour just did not translate on to the page, and that could just be a me problem. It is rare for me to read a book and find it truly funny!
6. If one of your favorite books would be adapted or get a new adaptation, which book would it be and which role would you like to play?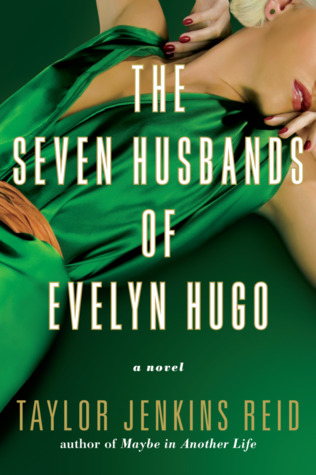 I would scream if I heard that The Seven Husbands of Evelyn Hugo was being made in to a movie! It is an absolutely beautiful book and I think it would translate well on to the screen. I would love to play Evelyn Hugo when she is younger, but I am not sure I would be able to do that character justice!
7. A hyped book you wouldn't recommend at all?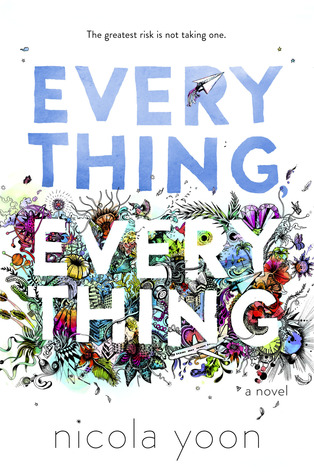 I have said this before but Everything, Everything by Nicola Yoon. I had so many problems with the 'twist' in that book and it just does not sit right with me.
8. A book that highly influenced your life and way of thinking?
Here is another opportunity to talk about my favourite book, Cannery Row by John Steinbeck, and to share my favourite quote.
"It has always seemed strange to me…The things we admire in men, kindness and generosity, openness, honesty, understanding and feeling, are the concomitants of failure in our system. And those traits we detest, sharpness, greed, acquisitiveness, meanness, egotism and self-interest, are the traits of success. And while men admire the quality of the first they love the produce of the second."
9. Are you a fan of re-reading books, do you do it often?
It is very rare for me to reread books! I have a few books that I pick up and reread from time to time but I could count those on one hands. They are Cannery Row, The Five People You Meet in Heaven, The Life of Pi, and of course, Harry Potter! I would love to start rereading more often but there are just so many books on my TBR!
10. Which book title could easily be the title of your life?
This is such a hard question!! Maybe Carry On? I feel like no matter what comes my way, I always try to push through and just carry on! That is a bit of a stretch…
11. Which book should be required reading for everyone?
The Hate U Give by Angie Thomas for sure! If I were to choose a book that I read this year, it would have to be Educated by Tara Westover. It is a powerful memoir that was eye-opening for me and is often on my mind.