WWW Wednesday is hosted by Sam @ Taking on a World of Words! All you have to do is answers the following three questions:
What are you currently reading?
What did you recently finish reading?
What do you think you'll read next?
Currently Reading-
Six of Crows by Leigh Bardugo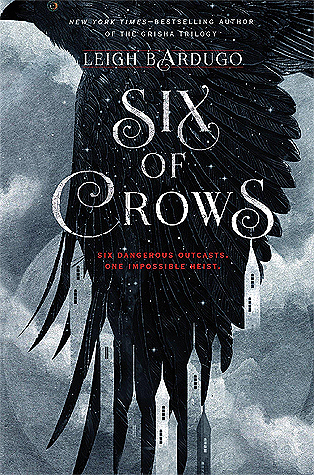 I am so close to finishing Six of Crows and I am happy to say that it is living up to the hype! I love all of these characters and I am trying to savour every minute of it. I have heard the it ends on a cliffhanger so I am sure that I will be running out to buy Crooked Kingdom as soon as I am finished.
And Then There Were None by Agatha Christie
I have been wanting to read this book for awhile now, but when I heard that Dan Stevens narrated the audiobook, I quickly moved it up my TBR! In case you don't know who Dan Stevens is, he is Matthew from Downton Abbey and The Beast in Beauty and the Beast. His voice is so memorizing and I am highly enjoying the audiobook so far.
Just Finished-
The Ensemble by Aja Gabel
The Ensemble started off slow but I found myself falling in love with the story and the characters. It is one of those books where not a lot happens, and the focus is primarily on character development. We follow the four members of a musical quartet over several years and it was a joy to see how they grow as people and how their relationships with each other change over time.
The Hating Game by Sally Thorne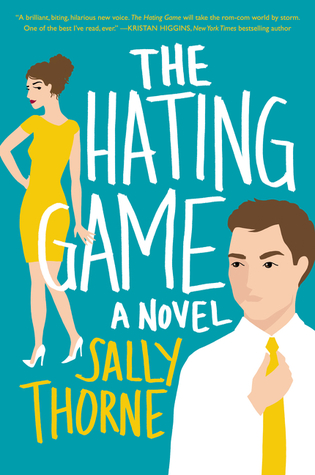 The Hating Game was adorable! You must read this book if you enjoy the hate to love trope as much as I do! The banter between Lucy and Joshua was absolutely hilarious and had me grinning from ear to ear. I thought that Lucy was a great character and I am happy that the story was told from her perspective. I am happy that I gave this book a chance because I truly enjoyed it.
Reading Next–
Chasing the Wind by C.C. Humphreys

Goodreads Summary- You should never fall in love with a flyer. You should only fall in love with flight.
That's what Roxy Loewen always thought, until she falls for fellow pilot Jocco Zomack as they run guns into Ethiopia. Jocco may be a godless commie, but his father is a leading art dealer and he's found the original of Bruegel's famous painting, theFall of Icarus. The trouble is, it's in Spain, a country slipping fast into civil war. The money's better than good–if Roxy can just get the painting to Berlin and back out again before Reichsmarshall Hermann Goring and his Nazi pals get their hands on it . . .
But this is 1936, and Hitler's Olympics are in full swing. Not only that, but Goring has teamed up with Roxy's greatest enemy: Sydney Munroe, an American billionaire responsible for the death of her beloved dad seven years before. When the Nazis steal the painting, Roxy and Jocco decide that they are just going to have to steal it back.
What happens when Icarus flies too close to the sun? Roxy is going to find out. From African skies to a cellar in Madrid, from the shadow cast by the swastika to the world above the clouds on the Hindenburg's last voyage, in the end Roxy will have just two choices left–but only one bullet.
Doesn't that sound amazing? I have not read a lot of historical fiction this year, which is unusual since it is my favourite genre! I can not wait to get lost in this story!
Thanks so much to Penguin Random House Canada for sending me a copy of Chasing the Wind in exchange for a honest review.
Have you read any of these books? What did you think?