# of Books Read: 11 books, two graphic novels, & one poetry collection
# of Pages Read: 4,156 pages
Favourite Book(s) of the Month: Only Human, Dark Matter, The Names They Gave Us
Only Human (Themis Files #3) by Sylvain Neuvel
Amazing ending to one of my favourite series! I am so sad to see The Themis Files end but it did so in a brilliant way. I was completely satisfied with this book, even if there was less action than in the first two books! I appreciated that this book had a little more social commentary than the other books in the series.
Dark Matter by Blake Crouch
Here is a book that lives up to the hype! I could not put it down! Just when I thought I had figured out what was going on, something would happen and I would realize I was completely wrong!
The Belles by Dhonielle Clayton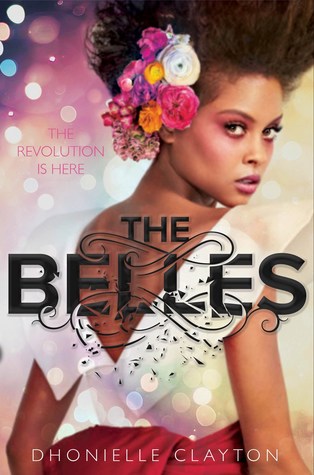 The Belles was a very average book for me. I love the world and the magic, but the characters fell flat for me. The main character did not have a lot of depth and I found her rather annoying at times. I am not sure if I will continue of with this series!
Saga (Volumes 1 &2) by Brian K. Vaughan
The Witch Doesn't Burn in This One by Amanda Lovelace
My first poetry collection, and I rather enjoyed it! I liked a lot of what Lovelace had to say and her passion is so evident. I thought maybe she went a little to far at some points but I can understand that these poems come from a place of anger and frustration. I have a feeling writing this was cathartic for her!
The Giver by Lois Lowry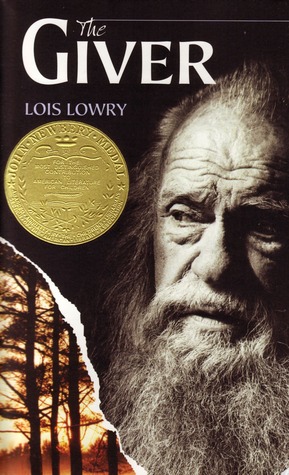 I finally read The Giver! I have been putting this one off for ages because of the mixed reviews! I ended up enjoying it. I wish we had a little more insight in to how the memories are passed from one person to another, but other than that I thought it was great!
Long Way Down by Jason Reynolds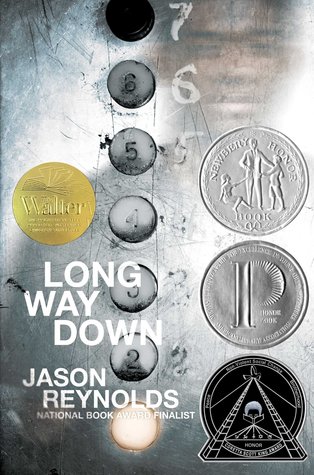 I am often reluctant to read books written in verse, but Long Way Down was brilliant. It has a lot of impact for such a short book that takes place over the course of an elevator ride.
Every Heart a Doorway by Seanan McGuire
This book was amazing, and so much darker than I thought it was going to be! It is another book that manages to pack a punch in so few pages. I really enjoy these characters and I am so happy that it is a series and I will get to know them better!
I Let You Go by Clare Mackintosh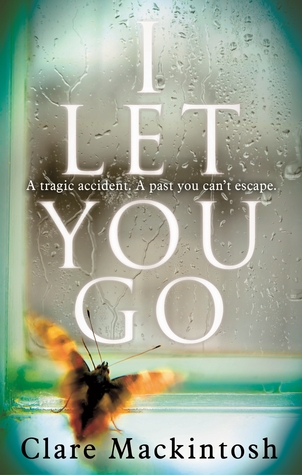 I Let You Go is the first mysteries that I listened to on audiobook and it was such a fun and intense experience! I am going to try and listen to all of my thrillers/mysteries on audiobook from now on. There are a lot of twist in this book and I did not see the majority of them coming. There was one twist near the end that I thought was ridiculous but it didn't ruin my overall enjoyment of the novel!
Circe by Madeline Miller
It took me awhile to get in to Circe but once I did it was wonderful! I think it has opened the world of Greek Mythology to me. I thoroughly enjoyed reading Circe's story and learning about the characters that come in to her life. I appreciated the each and every character had their own voice and were so complex. I love that other Greek myths are included in the story as well!
Astrophysics for People in a Hurry by Neil Degrasse Tyson
I think a lot of this book went over my head! I think I made a mistake listening to the audiobook vs reading a physical copy. Maybe I will pick it up again some day soon and see if more of it sticks.
Puddin' by Julie Murphy
I loved Puddin' even more than Dumplin'! I thought the story was charming and I adore Millie as a character. It was nice to see so many characters from Dumplin'! I think I like the trope of two characters who are completely different coming together and forming an unlikely friendship.
The Names They Gave Us by Emery Lord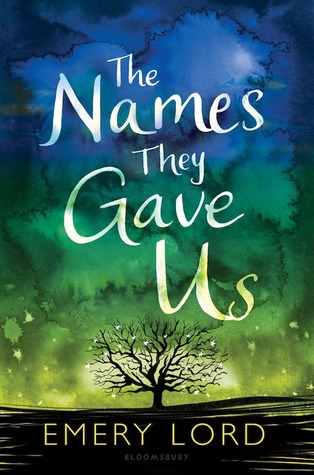 This book was so beautiful! I was moved to tears many times! It has become an instant favourite and I need to read everything that Emery Lord has ever written. The romance was a slower burn and completely adorable, but it was the friendships that truly made this book special. I adored the setting, the writing, the characters, the message, and pretty much everything about The Names They Gave Us.
This has been one of the best reading months that I have had in such a long time, maybe ever! A large part of that is because I have fully embraced audiobooks. They have been a complete game changer. I also read and enjoy my first poetry collection, and absolutely loved my first graphic novels!
I would love to know your thoughts on any of these books!