Top 5 Tuesday is hosted by the wonderful Shanah @ Bionic Book Worm. I fell in love with Science Fiction around this time last year so I am so excited about this week's topic! I have talked about these books so many times on my blog that I don't think most of them will come as a surprise to you!
The Themis Files by Sylvain Neuvel
You are probably sick and tired of me gushing about this series but how could I not include in on this list!? Sleeping Giants is one of the novels that made me fall in love with Science Fiction, and The Themis Files is arguably my favourite series of all time. It is a unique take on robots and aliens, and is told through interviews and log files. A must read in my opinion!
Dark Matter by Blake Crouch
Dark Matter is the most recent Science Fiction novel that I have read and I really loved it! I completely understand why there is so much hype surrounding it. This book blew my mind and I was constantly trying to figure out what was going on. One of the most fast-paced novels that I have ever read!
Red Rising by Pierce Brown
I have a feeling Red Rising is going to be on a lot of lists today, and rightfully so! It is a dystopian novel that is set on Mars! The world building is incredible, there are so many dynamic characters, and it is truly action packed! I can not believe I have yet to continue on with the series. I have heard it gets even better!
Never Let Me Go by Kazuo Ishiguro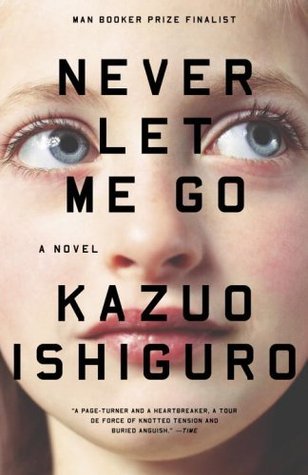 No book has haunted my quite as much as Never Let Me Go. It poses a lot of moral and ethical questions that really made me think. It will have you asking yourself 'what does it mean to be human?' I have feeling that this is a book I will reread many times throughout my life, which is saying a lot as I am not someone who rereads often.
The Chrysalids by John Wyndham
I was debating which book I wanted to end this post with and almost went with Illuminae (which is amazing but I am sure you will see it on a lot of lists today!), but then I remembered The Chrysalids. My dad is not a big reader but this is one book that he remembered loving so he bought it for me. I have never read a book quite like this one. The world building is so vivid and there are a lot of philosophical questions raised. I read it years ago so I would to pick it up again some time soon.
Have you read any of these books? I would love to talk about them in the comments!
What is your favourite Science Fiction novel?