WWW Wednesday is hosted by Sam @ Taking on a World of Words! All you have to do is answers the following three questions:
What are you currently reading?
What did you recently finish reading?
What do you think you'll read next?
Currently Reading-
My Sweet Audrina by V.C. Andrews
I am about 2/3 of the way through My Sweet Audrina and it has me on the edge of my seat! What is going on? I have so many questions and I need answers! I have never read a V.C. Andrews book, and if I am being honest I never thought that I would, but I adore Peter Likes Books and just had to join his book club! I can not wait for the live show to see what everyone thinks about it. It is also fun because my mom loves him too so we are both reading the book, and she is not a big reader.
Just Finished-
Educated by Tara Westover
This book was truly amazing. I am so happy that I have rediscovered my love for memoirs this year and that it has lead me to reading Educated. The writing is beautiful, and I think it is incredible brave of Tara Westover to share her story. She had a difficult childhood, and did not step foot in to a classroom until she was 17, and she now has a PHD from Cambridge! She is a very inspiring woman! I really took my time reading this book because I was enjoying it so much and I recommend it to everyone.
Reading Next–
Less by Andrew Sean Greer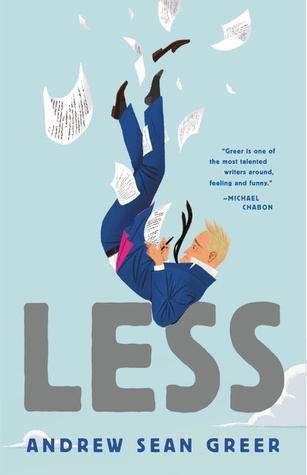 Less just won the Pulitzer Prize for Fiction and I had never even heard about it! I read the synopsis and thought it sounded interesting so when I saw that my local bookstore only had one copy I made sure to get my hands on it! I love that a book that no one predicted would win actually won! I am really excited to read it!
Have you read any of these books? What did you think?