Thank you so much to Rose from Stuck in Fiction for nominating me! It has been so long since I posted an award, so I was excited to be nominated for this one! I also loved the questions that she asked.
Rules:
Answer the three questions posed to you by the person who nominated you
Ask three questions
Nominate up to 8 others
Rose's Questions:
What is one book you wish you could read again, as if it were the first time?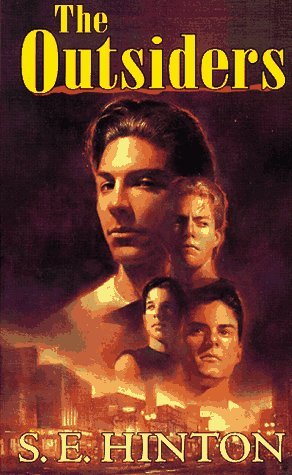 This is such a great question, and there are so many books that I could choose for this! I am going to go with The Outsiders by S.E. Hinton because that is the book that truly made me fall in love with reading. I had read many books before that one but something about it really lit a fire in me, and opened my eyes to the power that books can have.
If you could co-write a book with any author, who would you choose?
Another fantastic question! I have to go with Jandy Nelson! She is a beautiful writer, and I think that she could truly bring all of my ideas to life. If I were to write a novel I think it would be Young Adult, and it seems only fitting that my favourite YA author would co-write it with me!
What is one genre that you really want to read more of this year?
There are a lot of genres that I am hoping to read more of this years, specifically non-fiction, SciFi, and historical fiction. The one genre that I really want to get back in to is historical fiction. I used to read it almost exclusively but I have moved away from that in recent years. I would love to return to it this year because it remains to be my favourite genre.
My Questions:
Who is the one character that you relate to the most?
Which book do you wish was made in to a movie? (Bonus question- who would you cast as the lead?)
If you could travel to any setting within a book, where would you go?
Nominations: