WWW Wednesday is hosted by Sam @ Taking on a World of Words! All you have to do is answers the following three questions:
What are you currently reading?
What did you recently finish reading?
What do you think you'll read next?
Currently Reading-
Never Let Me Go by Kazuo Ishiguro
I have heard wonderful things about Ishiguro's writing, and it seems as though Never Let Me Go is his is most popular book. He just won the Nobel Prize for Literature in 2017, and that made me want to read his work even more. I was surprised to find out that this book is SciFi but that made me even more excited!
Just Finished-
The Underground Railroad by Colson Whitehead
The Underground Railroad was wonderful, and I believe that it deserves all of the hype and awards that it has received. I have a lot of thoughts about it, and will be posting a review on Sunday so keep an eye out for that if you are interested!
The Uncommon Type by Tom Hanks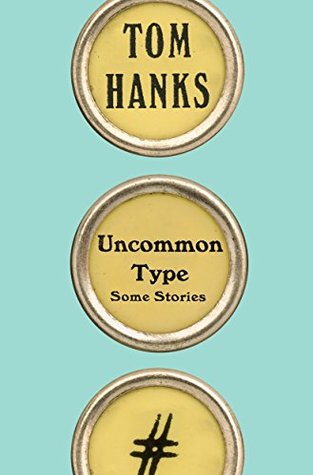 I just finished this book last night, and overall, I liked it! The stories were simple and about everyday humans- which I actually appreciated. There were a few stories that add a touch of SciFi and time travel which was a nice surprise. It was interesting to read this short story collection knowing that Tom Hanks is the author because I truly feel like his personally comes through! I think it would be excellent as an audiobook!
Reading Next–
Sing Unburied Sing by Jesmyn Ward
I have heard so many excellent things about this book so I am so happy that I finally have my hands on a copy! It sounds really beautiful and I am looking forward to reading it.
If you have read any of these books I would love to know! I am really curious to see if anyone else has read Uncommon Type and to know your thoughts on it!