Thank you so much to Emma @ Emma Reads for tagging me! This is an awesome way to look back on 2017.
I read 78 books this year, a total of 28,014 pages! It was definitely one of my best reading years to date. I also developed a better understanding of what I like in books and what I do not like. I am heading in to 2018 with this knowledge and I have high hopes that it will be even more successful than 2017!
1. FIRST EVER FEMALE DOCTOR WHO
FAVORITE FEMALE PROTAGONIST
I didn't even have to think about this one- it is definitely Evelyn Hugo. I have raved about her so many times since I read The Seven Husbands of Evelyn Hugo and she deserves even more love! She felt so real to me that I sometimes forget that she isn't a real celebrity. She is flawed, and selfish, and arrogant, and absolutely wonderful! PLEASE READ THIS BOOK!
2. GCC CUTS TIES WITH QATAR
AN AUTHOR YOU CUT TIES WITH
It has to be Veronica Roth. There was a lot of controversy surrounding Carve the Mark, but I received it as a gift and wanted to form my own opinion on it. I did not even read far enough to form an educated opinion about the controversy because I was just too bored. It was the only book that I DNF'd in 2017! It would take a lot of fantastic reviews in order for me to pick up a Veronica Roth book in the future.
3. LA LA LAND OSCAR MIX-UP
A BOOK THAT SURPRISED YOU
I was blown away by Fight Club! It is one of those books that everyone talks about and for some reason I went in to it thinking I wasn't going to love it. Boy was I wrong! I love that book and it has one of the most shocking endings. I am hoping to read more of his books in 2018.
4. HURRICANES AND EARTHQUAKES
A BOOK THAT ROCKED YOUR WORLD
This was a tricky question because I never know what people mean by "rocked your world!" Rocked my world in a good or bad way? I am going to go with Sleeping Giants by Sylvain Neuvel because it opened up the world of Science Fiction for me!
5. LOUVRE ABU DHABI
FAVORITE BOOK COVER ART
The paperback edition of Carry On! This cover is amazing! How adorable are Simon and Baz? Too cute!
6. DA VINCI'S SALVATOR MUNDI SELLS FOR $450 MILLION
A TAKE-MY-MONEY BOOK
Obvious answer- Prisoner of Azkaban Illustrated Edition! I can not wait to have the entire collection!
7. TOTAL ECLIPSE
A SEQUEL THAT OVERSHADOWS THE FIRST BOOK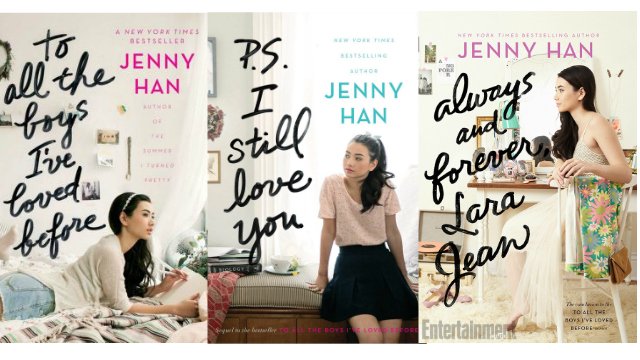 Do not get me wrong, I really enjoyed To All the Boys I've Loved Before, but I preferred Always and Forever, Lara Jean. It was my favourite book in the trilogy because I related so much to it and it was a joy to see the character development that Lara Jean goes through.
8. MUSLIM BAN
FAVORITE DIVERSE READ
There were a lot of books that I could have chosen but I am taking this opportunity to rave about Homegoing by Yaa Gyasi. I have this book to thank for making me realize that I love books that take place over several generations. This book is beautiful and enlightening.
9. ITALY DOESN'T QUALIFY FOR WORLD CUP
MOST DISAPPOINTING BOOK
I talked about this in yesterday's post but Everything, Everything by Nicola Yoon. It has so much potential and the first half was really great. The "twist" ending ruined the whole thing for me and I was unhappy with how it was handled.
10. PRINCE HARRY ENGAGED
FAVORITE SHIP
I know I won't be alone when I say Monty and Percy from The Gentleman's Guide to Vice and Virtue. I love not only there romantic relationship but also their friendship. It was definitely swoon worthy and my cheeks hurt from smiling! It was refreshing to read about a relationship where I adored both parties as individuals and as a couple.
11. STAR WARS: THE LAST JEDI
MOST ANTICIPATED BOOK
I swooned over the cover for Wild Beauty for months before it came out. I was so happy when I receive an arc for it! The story inside is as wonderful as the cover!
I know it is New Year's Eve but if you are interested in this tag than I would love to read your answers! It was so fun to reflect on 2017!