Top Ten Tuesday is a weekly meme that was created over at The Broke and the Bookish! 2017 has been a fantastic year of reading and I can not wait to see what 2018 brings! There are so many books that I am looking forward to reading. I am going to focus on 2018 releases in this post but there are a ton of backlist books I can not wait to get to as well!
Only Human by Sylvain Neuvel (May 1st, 2018)
It is probably not a surprise to see this book on my list! I am completely in love with this series and it has been torture having to wait for Only Human. I can not wait to see where this story goes!
Obsidio by Amie Kaufman and Jay Kristoff (March 13th, 2018)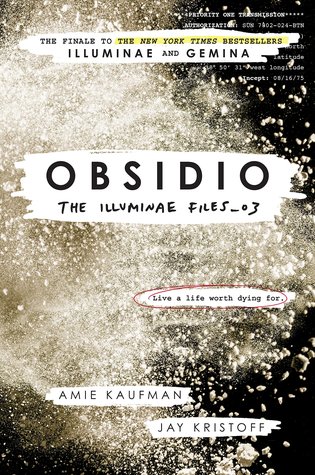 Apparently I am excited for a lot of SciFi in 2018! I read and loved Illuminae this year and I have been putting off Gemina so that I can read it closer to the release date of Obsidio.
The Immortalists by Chloe Benjamin (January 9th, 2018)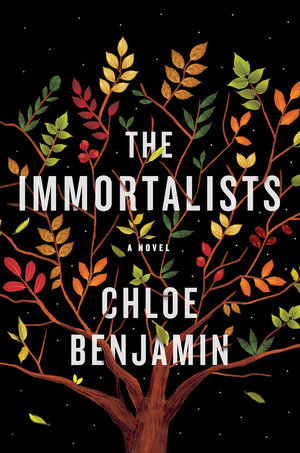 Not only is the cover stunning, there has been a lot of buzz about this book. It sounds fantastic!
Girls Burn Brighter by Shobha Rao (March 6th, 2018)
In breathtaking prose, Shobha Rao tackles the most urgent issues facing women today: domestic abuse, human trafficking, immigration, and feminism. At once a propulsive page-turner and a heart-wrenching meditation on friendship, Rao's debut novel is a literary tour de force.
Does that not sound incredible? I enjoy books that are not afraid to tackle tough issues, especially those that affect women.
Wicked Deep by Shea Ernshaw (March 6th, 2018)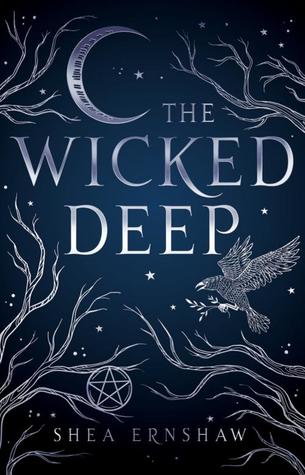 Hocus Pocus meets Practical Magic? I am sold! I have been really in to witches lately so this book is right in my wheel house!
Gunslinger Girl by Lyndsay Ely (January 2nd, 2018)
Westerns are not really my thing, but there is something about this book that intrigues me. So many bloggers that I trust have been raving about it.
The Hazel Wood by Melissa Albert (January 30th, 2018)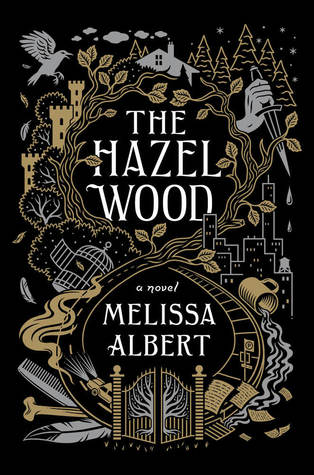 Obviously I am in love with this cover! There has been a lot of great reviews for it already. This is one of my most anticipated books of the year!
On the Come Up by Angie Thomas (May 1st, 2018)
There is no cover for this book yet but I am sure it will be beautiful. After The Hate U Give I will read anything that Angie Thomas writes.
The Belles by Dhonielle Clayton (February 6th, 2018)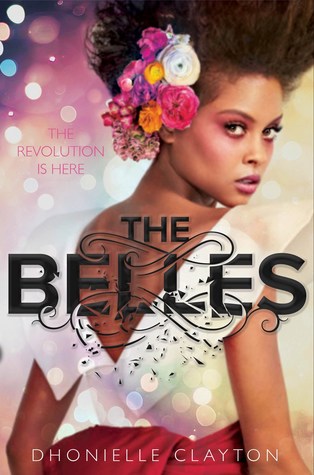 The cover and the synopsis completely sold me on this book!
Camellia Beauregard is a Belle. In the opulent world of Orléans, Belles are revered, for they control Beauty, and Beauty is a commodity coveted above all else. In Orléans, the people are born gray, they are born damned, and only with the help of a Belle and her talents can they transform and be made beautiful.

But it's not enough for Camellia to be just a Belle. She wants to be the favorite—the Belle chosen by the Queen of Orléans to live in the royal palace, to tend to the royal family and their court, to be recognized as the most talented Belle in the land. But once Camellia and her Belle sisters arrive at court, it becomes clear that being the favorite is not everything she always dreamed it would be. Behind the gilded palace walls live dark secrets, and Camellia soon learns that the very essence of her existence is a lie—that her powers are far greater, and could be more dangerous, than she ever imagined. And when the queen asks Camellia to risk her own life and help the ailing princess by using Belle powers in unintended ways, Camellia now faces an impossible decision.

With the future of Orléans and its people at stake, Camellia must decide—save herself and her sisters and the way of the Belles—or resuscitate the princess, risk her own life, and change the ways of her world forever.
The Astonishing Color of After by Emily X.R. Pan (March 20th, 2018)
Leigh Chen Sanders is absolutely certain about one thing: When her mother died by suicide, she turned into a bird.

Leigh, who is half Asian and half white, travels to Taiwan to meet her maternal grandparents for the first time. There, she is determined to find her mother, the bird. In her search, she winds up chasing after ghosts, uncovering family secrets, and forging a new relationship with her grandparents. And as she grieves, she must try to reconcile the fact that on the same day she kissed her best friend and longtime secret crush, Axel, her mother was taking her own life.

Alternating between real and magic, past and present, friendship and romance, hope and despair, The Astonishing Color of After is a novel about finding oneself through family history, art, grief, and love.
This book sounds so good! I discovered my love for magical realism in 2017, and I am looking forward to reading more in the new year!
There are so many books that I am looking forward to in 2018, but these books are a high priority. I am looking forward to reading everyone else's lists and discovering new books! What book are you looking forward to in the new year?