Top Ten Tuesday is a weekly meme that was created over at The Broke and the Bookish! This weeks topic is top ten favourite books of the year but I feel like it is too early to make that list! What if I read a favourite between now and the new year? I am going to use this opportunity to catch up on a past topic that I missed out on! So this week I am going to share the top ten things on my bookish bucket list!
Attend BEA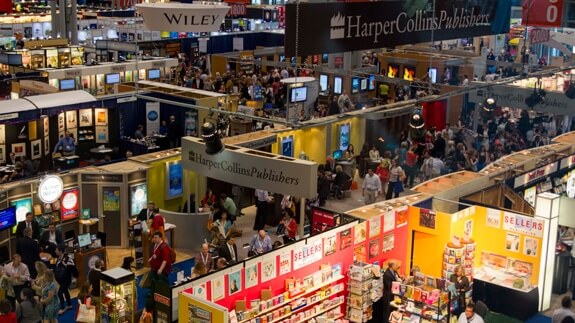 I am determined to attend the Book Expo of America in the near future. I was so envious this year when I was reading everyone's BEA wrap ups! It sounds amazing! I love the idea of book lovers coming together and meeting wonderful authors and attending informative panels.
Visit Strand Bookstore in New York
While I am in New York for BEA I might as well go to Strand! It is such an iconic bookstore. I don't just want to buy books there but I want some of their merchandise as well- like a Strand hat or t-shirt!
Have a library like the one in Beauty and the Beast
I have been envious of the Beast's library since I was a kid. I have dreamt about having a library in my home with bookshelves so tall that I need a ladder in order to reach the books on top!
Visit the Wizarding World of Harry Potter at Universal Studios
My mom also loves Harry Potter (the movies, she has never read the books!!) and we often talk about how much we would love to go to universal. We will make that happen one day! It would be so fun to be able to share that experience with my mom, someone who I have gushed to about Harry Potter since I was ten years old.
Meet my favourite authors (Jandy Nelson, Mitch Albom, Pierce Brown, etc, etc, etc)
I have never met an author before but there are so many I would be honoured to meet! I would just love to shake their hands and thank them for writing books that I love and have had some impact on my life.
Own signed copies of all my favourite books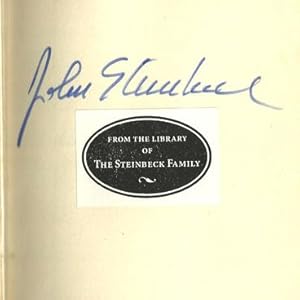 I always get so excited when I receive and/or buy a signed book! If I am dreaming big than I would love to have all of my books signed, but I will settle for just having my favourites signed. If I owned a signed copy of Cannery Row by John Steinbeck I think I would die of happiness. Unfortunately I have found these books for sale but they range in price from $2800-$7500! Just a little out of my price range…
Start a little library
The beach town where I go every summer has so many little libraries and I fell in love with them this year! I have not seen any in my hometown so I would love look in to starting one!
Start and run a successful book club
There are not many book clubs in my area, especially for people in their 20's. I think it would be fun to start a book club and have people actually join and be active in the club! I would love to have some more readers in my life.
Read more classics
I enjoy reading classics and a lot of my favourite novels would be considered classics, but for some reason I rarely reach for them! Pride and Prejudice, Cannery Row, and the Great Gatsby are three of my all time favourite novels! There is a long list of classics that I would love to take the time to read.
Go on a Jane Austen themed vacation
There is actually a tour that you can book that plans a whole Jane Austen themed trip for you!
Step back into Regency England with Strictly Jane Austen Tours. Our unique and immersive tours have been designed to give you a real taste of Jane Austen's world and provide fascinating facts about one of England's most famous and respected authors. Based in Bath, the city Jane made her home and where she set two of her novels, we are perfectly placed to create evocative tours featuring special Regency experiences, expert talks and private visits to key sites.
Have you done any of these things or are they on your bookish bucket list?