Michelle @ Chelle's Book Ramblings tagged me to do this fun tag! It is perfect for this time of year! Please go check out her blog. I would like to point out that I do not read a lot of supernatural or paranormal novels, so I did not have a lot of choices for some of these! I will let you know my thoughts on each of these books/series as well.
Rules
Basically you just have to name a book that features the following creatures and that's the whole point of this tag…Let's get to it, shall we..
Vampire
Blood of Eden Series by Julie Kagawa
I have talked about this series a few times on my blog now, but I think it is worth repeating- This is my all time favourite series about Vampires! I know that many people were growing tired of vampires by the time this series was released, but it is so dark and unique. I can not recommend it enough.
Werewolf
Twilight by Stephenie Meyer
I was wracking my brain trying to think of any other books that I have read that features werewolves and I was drawing a blank! I know everyone has heard about Twilight so I do not have a lot to say about it. I know it is not the best piece of literature but I will always have a soft spot for it.
Zombie
Warm Bodies by Isaac Marion
I have read a few zombie books but this is definitely my favourite! I also really enjoyed the movie. I loved R's character, and it was refreshing to read a different take on zombies. I also really liked the sarcasm and humour!
Ghost
Hereafter by Tara Hudson
I can not believe that this is the only book about ghosts I have ever read? This book was pretty average. It is a quick read though! I loved the concept behind this book, and would love any recommendations!
*I just remembered that I read the In the Garden trilogy by Nora Roberts which definitely has a ghost and I really enjoyed it!
Angel
Fallen Series by Lauren Kate
This is the only book/series about angels that I can remember ever reading. I enjoyed it when I read it many years ago but I remember next to nothing about it! Maybe I will try to read the first book again and see what I think?
Witches/Warlocks
Practical Magic by Alice Hoffman
Alice Hoffman is a brilliant author! I adore both this book and its movie! You really can not go wrong reading any of Hoffman's books. I have heard that her newest book, 'The Rules of Magic,' is excellent as well. It is the prequel to Practical Magic!! I am reading that one next!
Fae
The Iron Fey Series by Julia Kagawa
I am not surprised that I have chosen another series by Julie Kagawa! She is brilliant at writing books that have paranormal elements. I have to admit that this is the only series that I have read about fae, but it is still amazing! (That is right, I haven't read A Court of Thorns and Roses!)
Demon
The Dark Elements Series by Jennifer L. Armentrout
I have not finished this series but I did enjoy this first book! It is such a unique book- there are demons and gargoyles!! How cool is that!? It is just a fun and fast-paced book and I really should finish the series…
Alien
Themis Files Series by Sylvain Neuvel
Do I talk about this series too much?? Oh well I just can not help myself! IT IS SO GOOD! It is killing me having to wait for the next book!
Super Powered Human
Wild Beauty by Anna-Marie McLemore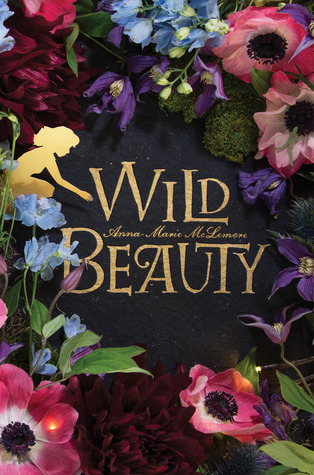 This book is so beautiful! Magical realism can be a tricky genre to pull off and McLemore absolutely nails it! The main characters in this novel are able to grow flowers from their hands. It is handled so masterfully. Please read this.
I am not sure who to tag because not everyone reads paranormal books! If you can think of some great recommendations than I tag you and would love to see your answers!