WWW Wednesday is hosted by Sam @ Taking on a World of Words! All you have to do is answers the following three questions:
What are you currently reading?
What did you recently finish reading?
What do you think you'll read next?
Currently Reading-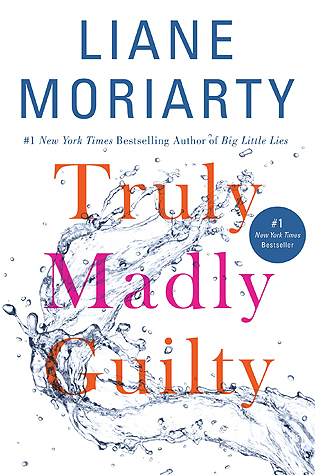 Truly Madly Guilty by Liane Moriarty– I have been in a reading slump for the past week but I finally picked up Truly Madly Guilty and I can already tell that it is the perfect book to get me out of my slump. I know this book has mixed reviews but I am already so intrigued by the story! I can't wait to see where it goes!
I want to mention that I am still reading East of Eden but I am taking my time with it! I think it will take me a few weeks but I will definitely write a review when I am finished. It is so beautifully written.
Recently Finished-
Nothing!!! I HATE READING SLUMPS! Things are looking up though!
Reading Next-
A Darker Shade of Magic by V.E. Schwab– I won this book in a giveaway run by the lovely Jeannie @ The Happy Clam! I was so blown away by the sweet package that she sent to me! I will be posting an unboxing sometime this week so look out for that! I have heard nothing but good things about this series, and it was just announced that V.E. Schwab will be writing four more books set in this world!
I am hoping this week is better in terms of reading for me! What book are you currently reading?