There are so many book covers that I love! I want to start showing some appreciation towards gorgeous, creative, and clever covers! My goal is to write a post like this about once a month.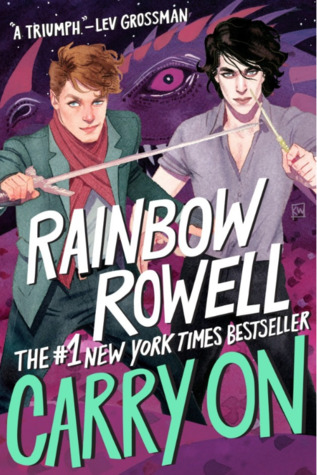 Carry On by Rainbow Rowell- I never thought I would read Carry On until I saw this cover! I now own it and can't wait to read it! How beautiful are the boys on the cover! I LOVE THEM!
The Children's Crusade by Ann Packer– This book was a total cover buy for me but I am still excited to read it.  The tree on the cover is just so beautiful.  I tend to gravitate toward books with nature on the cover.
The Unlikelies by Carrie Firestone– This cover just screams summer! All I want to do is take pictures of it! That will be happening really soon so keep an eye on my instagram! Doesn't this cover make you want to take a walk on the beach while eating an ice cream cone?
Essex Serpent by Sarah Perry– I do not own this book yet but I saw it in the store and it is stunning! I have heard nothing but good things about it as well.  I can't wait to get my hands on it! The snake, the flowers, the colours- everything is fantastic!
What do you think of these covers? Have you read any of these books?