This idea was started by Lia @ Lost in a Story. It is a great way to declutter your TBR shelf!
Once again my TBR has increased since I last did this meme! I had 284 books last time and now I have 295! I have just seen so many great book reviews lately! MY BAD!
This is how it works:
Go to your goodreads to-read shelf.
Order on ascending date added.
Take the first 5 (or 10 if you're feeling adventurous) books
Read the synopses of the books
Decide: keep it or should it go?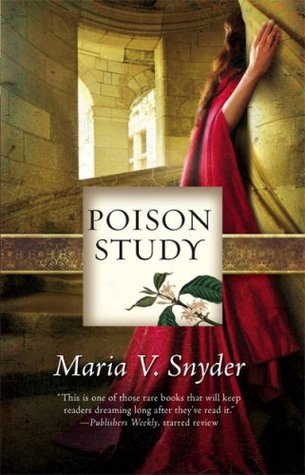 Poison Study by Maria V. Snyder– The reviews are amazing, the premise sounds awesome, and I know I will probably love it!
Verdict– Keep
Tilt by Ellen Hopkins– I have only read Crank by Ellen Hopkins and I really loved it! I like the way she writes in prose. I would like to read more from her.
Verdict– Keep
A Monster Calls by Patrick Ness– The movie came out this year and this book had its time in the limelight once again. I have heard so many amazing things about it. I just know I have to be prepared to have my heart broken.
Verdict– Keep
Sookie Stackhouse Series by Charlaine Harris– I loved the first few seasons of the show so I thought I would give the series a try. Sadly, I have not heard good things and this series is just too long for me.
Verdict– Bye
Legend by Marie Lu– I know people adore this series! I am still very much interested in it! It has been on my TBR since 2013… I really should read this sometime this year!
Verdict– Keep
Well that is it for today. I did not do so well… but I mean I had some great books on my TBR! Also, I got rid of a series with eight books so I feel good about that!
I am curious- what book has been on your TBR shelf the longest? Also, which of these should I read first?